Professional Values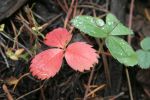 I believe it is important to be open, or transparent, with my clients. For that reason I have decided to share what I believe to be my most important values as a therapist.
-Therapeutic Relationship: Perhaps the foundation to a successful working relationship is a high level of trust and openness between myself and my clients.
-Communication: Breakdowns in communication can have great impacts for an individual, family, or group. Learning to effectively communicate your thoughts and emotions is a something that can provide great empowerment
-Equality: I aim to provide my services to a broad spectrum of clients from the local area. I do not discriminate on the basis of: age, gender, race, religion, sexual identity, culture, economic status, or any other area.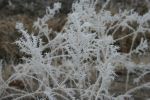 -Community: Individuals and groups make up our communities. Whether individual, family based, or through group work I hope to help my clients work towards more safety and empowerment in their community.
-Honesty/Transparency: My hope is that our working relationship includes the ability to speak candidly, speak the truth (this can be hard at times), and create a space where sharing of information is safe.
-Challenge: Change is often scary and hard to implement. By offering my clients a safe space, an open ear, and an empathetic approach I hope to allow my clients the best option for personal growth and change.