Traditional Therapy
The most common form of therapy I  offer is standard, traditional style therapy. In this capacity our time together will involve exploring current or past life struggles and working on client driven goals towards personal growth and/or change. This can involve normal talk based therapy, play therapy, narrative approach, and focus on the process of behavior change. 
In this traditional therapy I approach my clients through the use of Alfred Adler's Individual Psychology. This approach focuses on the following: a strong working relationship between client and therapist; explores family history and patterns; lifestyle choices, personal creativity, and the role of hopes and dreams in our lives. In this approach I challenge my clients to explore their lives from a variety of perspectives and work with them to understand how they developed some of their struggles and work towards empowering them to change patterns based on their goals.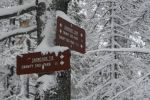 I also utilize Cognitive Behavioral Therapy (CBT) in my session with my clients. Often times in life we fall victim to our own inner thoughts and dialogue. Cognitive behavior therapy is based on the cognitive model: the way we perceive situations influences how we feel emotionally. So it is not a situation that directly affects how people feel emotionally, but rather, their thoughts in that situation. When people are in distress, they often do not think clearly and their thoughts are distorted in some way. Cognitive behavior therapy helps people identify their distressing thoughts and evaluate how realistic the thoughts are. Then they learn to change their distorted thinking. When they think more realistically, they feel better. The emphasis is also consistently on solving problems and initiating behavioral change.
 Another modality that I draw from that is widely used in today's society is the use of Motivational Interviewing and focusing on the Stages of Change. This concept assumes that we are capable of change when we believe it is within our reach and that we are indeed capable of what we are looking to change. Change can take a lot of time and I work within the framework of the change cycle to help myself and my clients identify where they are in this cycle in order to meet them where they are at. 
By blending the use of CBT with the use of Individual Psychology I hope to empower my clients to see that they are fully capable of setting goals or aspirations and working towards completing them in a timely manner. Sometimes we just need to stop what we are doing, try something new, and analyze the results. By analyzing these results as well as incorporating new information I work with my clients to create new goals, aspirations, and motivation for their future.